Disclosure: This post has affiliate links. At no extra costs, we may earn a small commission if you click through and purchase. Learn more
Do you work with Architecture, Engineering or Construction design?
How about using one single software collection that offers high-level professional tools for developing AEC design and for building with confidence? That is exactly what you get from Autodesk Architecture, Engineering & Construction Collection a.k.a. Autodesk AEC Collection!
This software collection has a toolset of Building Information Modeling (BIM) and Computer-Aided Design (CAD) that allows designers, engineers and contractors to facilitate project delivery with a cloud-based common data environment for working from early-stage design through to construction!
You can jump to any section of the post through this quick access list:
An Overview of the Collection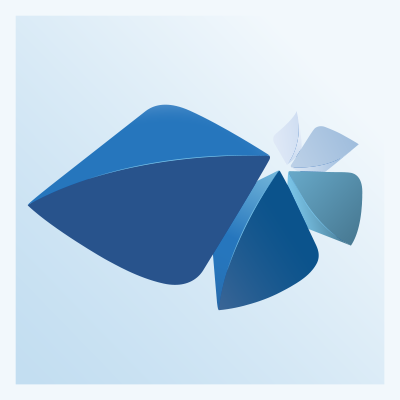 The Autodesk Architecture, Engineering & Construction Collection has a set of professional tools of BIM and CAD for creating high-quality building and infrastructure designs. Some of the included software programs are Autodesk's AutoCAD, Civil 3D and Revit.
You can improve projects using visualization and simulation tools, integrated analysis and generative design. The Collection has features that boost project coordination and constructability, which allows you to optimize predictability in the field.
It's possible to use this software toolset to increase quality and speed up the design processes with workflows for doing conceptual design, document management, coordination, modeling, and documentation. With the Autodesk AEC Collection, work teams can build with confidence, create in an innovative way and broaden possibilities.
Included Software Programs
Autodesk Architecture, Engineering & Construction Collection includes the following software programs:
AutoCAD: software pack for 2D and 3D CAD that Includes AutoCAD plus specialized toolsets and apps.
---
Civil 3D: software for construction documentation and civil engineering design.
---
Revit: multidisciplinary BIM software for planning, designing, constructing and managing buildings.
---
InfraWorks: software for civil infrastructure analysis and conceptual design.
---
Navisworks Manage: software for advanced coordination and clash detection, 5D analysis and simulation.
---
Autodesk Docs: cloud-base common data environment for managing project information.
---
Advance Steel: steel detailing 3D modeling software.
---
Insight: software for building performance analysis.
---
FormIt Pro: app for intuitive 3D sketching with native Revit interoperability.
---
ReCap Pro: software and services for 3D scanning and reality capture.
---
Robot Structural Analysis Professional: tool for code compliance verification and advanced BIM-integrated structural analysis.
---
3ds Max: 3D modeling, animation, and rendering software for visualizing designs.
---
Autodesk Rendering: fast cloud renderings with high-resolution.
---
Vehicle Tracking: software for vehicle swept path analysis.
---
Fabrication CADmep: software for MEP detailing and documentation.
---
Dynamo Studio: create visual logic to automate tasks and design workflows.
---
Structural Bridge Design: software for structural bridge analysis.
---
Autodesk Drive: CAD-aware cloud storage for small teams and individual use.
==> Get the Autodesk Architecture Engineering & Construction Collection <==
Benefits for Businesses
Autodesk Architecture, Engineering & Construction Collection has many features to help businesses deliver more work and boost operational efficiency. Streamlined data exchange can be used to improve handoff and design time can be reduced with automated tasks. You can deliver projects that are more sustainable.
You can create building and infrastructure projects that go beyond performance requirements. There are features that help reduce risk, reduce rework and errors while improving project predictability and stakeholder buy-in. The Collection has a set of software tools for designing and also for additional software for visualizing, analyzing, detailing, automating, capturing reality and managing documentation
You can count on an integrated toolking of BIM and CAD programs with early-stage design to construction support. The AEC Collection enables designers, engineers and contractors to deliver high-quality building and infrastructure projects by working on a cloud-based common data environment.

=> Get the Autodesk Architecture Engineering & Construction Collection | 1 year Recurring <=
Professional Workflows & Tools
There are many workflows and tools included in the Autodesk Architecture, Engineering & Construction Collection for architecture and Building Engineering, for infrastructure design and for construction. Let's discover the details.
Architecture and Building Engineering
Architects and engineers can make the best building designs with BIM and CAD software with a series of integrated workflows. You can improve design quality and exceed the expectations of your clients with software features for design and analysis that make it possible to access the best of your problem solving strategies and the best of your creativity.
The Autodesk AEC Collection also allows teams to work better because by using a cloud-based common data environment to boost project performance and collaboration. Design processes can be accelerated. You can also focus on the most demanding design aspects of your projects through intelligent model-based designing and automating tasks.
Companies can benefit from architecture design features that help discover more building design opportunities. Architects and engineers can create more imaginatively and with mode confidence, the Collection offers tools for fluid processes for conceptual design creation that can be easily moved into BIM workflows for complete and detailed design works. You can improve and dig into designs with integrated analysis and visualization.
For structural engineering, the software pack offers the best structural solutions through integrated tools for structural design, fabrication, analysis and detailing. This lets you focus on work on engineering challenges rather than on rework or on data inefficiencies For MEP engineering, the AEC Collection offers tools for connecting design to detailing, it is possible to continuously design, analyze and detail electrical, plumbing and mechanical systems together with structural designers and architects.
The included Autodesk Docs for engineers and architects helps connect building design workflows in the cloud for teams using Revit, AutoCAD, FormIt, and other tools in the Collection. You can better explore solutions for the big problems through generative design workflows by rapidly testing, analyzing, and evaluating design iterations!
Infrastructure Design
The Autodesk AEC Collection helps you deliver better infrastructure and make better design decisions, you can work with connected tools for concepting, design, analysis, and optimization for enhancing client satisfaction and for meeting better design requirements and. Team coordination can be streamlined and constructability kept top of mind.
Coordinate effectively from design to construction to reduce risks, minimize RFIs, and ensure constructability. Civil engineers use the AEC Collection to establish collaborative practices across disciplines, to connect multidiscipline design workflows and to coordinate horizontal design and vertical structures, driving more positive outcomes on transportation projects.
It is possible to boost workflows from field to finish with tools that connect the capture of existing site conditions data to conceptual and detailed design processes across various project types. Water infrastructures can be delivered with more sustainability, generating greater environmental, social, and economic benefits!
Teams that Civil 3D, Revit, AutoCAD, InfraWorks, and other software programs included in the collection can Connect infrastructure design workflows in the cloud. Time-consuming grading tasks are automated with Grading Optimization, you can evaluate grading designs based on project constraints and discover better solution alternatives and return the optimized grading plan to Civil 3D for detailed design, which is exclusive to Civil 3D in the AEC Collection.

=> Get the Autodesk Architecture Engineering & Construction Collection | 3 year Recurring <=
Construction
You can build with predictability and with precision, the Autodesk Architecture, Engineering & Construction Collection improves constructability through an integrated set of software for BIM and CAD. It is also possible to mitigate risks early, better control quality, schedule and cost can be achieved with one single document management platform across design and construction. Another benefit offered by the software pack is the possibility to avoid costly rework, you can use powerful 3D coordination tools to detect errors, omissions and clashes.
Pushing projects further with confidence by working with cost and schedule simulation facilitate reaching innovation, you can quickly migrate from design intent to construction without compromising quality. BIM-based workflows can be used to move more continuously between design intent and detailing for fabrication. You can also automate design to detailing for producing precise shop deliverables that drive concrete and steel structures fabrication.
Conclusion
Great! Now you know how you can benefit from Autodesk Architecture, Engineering & Construction Collection! You also know what are the included software programs, what are the benefits for businesses and what are the Collection's professional features and tools.
Need design software for architecture, engineering and construction? You already know what to do:
Get the Autodesk Architecture, Engineering & Construction Collection.